January 1, 2013
Wedding Photos and Video
Happy New Year! It has been a big year for us and now that things have settled down a bit, we wanted to take the opportunity to share some of the fantastic work done by our wedding photographers and videographers.
Credit to our photographers Chris Hwang and Lena Mirisola, and our videographers Andy Chang and Mina Son, for their masterful work!
August 4, 2012
A Beautiful Wedding :)
To all our friends and family who made this day truly special for us - thank you.
July 18, 2012
Best Maid Ever!
Katherine was one of the first people I met when I first came to live in Boston. We soon became close friends, and then eventually roommates, living together in about four different apartments over several years. So when it came time to choose my maid of honor, it was an easy decision. I wanted to 'propose' to her in a special way, so here's how I did it...with this video:
(watch this proposal video all the way through... I won't say why, just do it)

Since Katherine is married, she is technically called "matron of honor." Having the wisdom and advice of a good friend who has already been through the wedding process has been a blessing. Not only has she been super helpful in terms of driving and accompanying me to various bridal appointments, but she's also been a great source of support and encouragement. :)
July 17, 2012
Wedding Planning is like...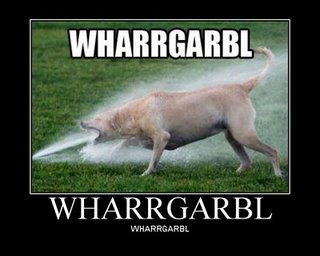 Trying to take a sip of water from a firehose.

Amy and I are a bit burned out, but it is going to be an awesome wedding, and we're excited.
Two and a half weeks to go!


June 23, 2012
Things to do in Boston
As a native Californian, coming to Massachusetts was such a culture shock to me! But having been here for almost 9 years, Boston has really grown on me. The city has so much rich history and character, not to mention you can pretty much walk everywhere. To our guests visiting Boston for the first time, here are some things to do that will give you a taste of this beautiful and historic city:
---
Boston Common/Public Garden
Frank and I love going on walks here - a nice oasis within the city. Definitely check out the beautiful pond in the garden where you can take a swan boat ride. [more info]
---
Quincy Market/Faneuil Hall
Another favorite spot, Quincy Market is a great place to do some eating and shopping for souvenirs. Make sure to stop by Faneuil Hall - the site of town meetings where Samuel Adams and other famous people gathered together back in the 1700s. [more info]
---
Freedom Trail
This is a self-guided walking tour that will take you around to historical sites dating back to the 1600s and 1700s that were elemental in the revolution and founding of America. Starting at the Boston Common and taking you to key places, it's also a great way to get a taste of the city in a day.
[more info]
---
Boston Duck Tours
You'll see a lot of trolley tours going around the city, but this is the only amphibious vehicle that takes you around on land, and then actually drives into the water for a view from the river. If you're lucky, they might even let you drive the boat!
[more info]
---
Newbury Street
Newbury is a really lively scene with blocks upon blocks of boutiques and unique dining. Take a break from the historical attractions and check out this quaint part of town lined with brownstone shops and great eating.
[more info]
---
Harvard Square and M.I.T.
Since we're Asian and Asians love visiting colleges, check out your kids' future schools! Just across the bridge, visit Harvard and its surrounding neighborhood of cute shops and hip restaurants. Also, visit Frank's alma mater of M.I.T. and envision him proposing to me there :)
---
Don't forget about the kids!
A lot of the things I mentioned are fun for the whole family, but if they're still getting restless, take them to the Museum of Science or the Children's Museum - both really good places to learn and have fun at the same time. (Just don't take them to the Aquarium until Saturday!)
June 9, 2012
Amy & Frank F.A.Q.
In case you were wondering, here is a quick F.A.Q. about us as a couple:
Our journey
Where are you guys from?
I grew up in the Boston area and Amy grew up in Los Angeles.
Rivalry? Celtics or Lakers? Celtics.

How long have you two been together as a couple?
When I proposed, it was on our 6 year anniversary.
By our wedding day, it will be close to 7½ years as a couple, and we'll both be 27 years old.

What is the proposal story?
In case you haven't see it, Amy put together a cute video detailing the night.
Wedding-related
What does the ceremony site look like?
Our wedding will be held at two locations: Ceremony at the Seaport Wintergarden Atrium,
Reception at the New England Aquarium. To right is a photo of the Seaport Wintergarden
that we found on google images. Find more info on this page.

Will there actually be penguins at the reception?
Of course there will be penguins, as well as other fascinating sea life. Not to mention,
the dinner will be on the Boston Harbor Terrace surrounded by beautiful ocean views.

Did you guys make this wedding site?
Yes, custom built. Web development is a hobby of mine outside of work, and this is the type of techie thing that is really 'fun' for me to do. I definitely also want to thank the rockstar photographers Chris Hwang and Shang Chen for helping us capture such great photos.
Our future together
Where and when are you going on your honeymoon?
We're leaving 2 days after the wedding and will be spending 10 days in beautiful Hawaii! After many burnt-out months wedding planning and finally getting married, we'll be relaxing/decompressing on the beach, hiking the lush paradise, and exploring unknown parts of the island by way of searching for hidden geocaches. We've been so busy lately and this will be a much needed trip.

Where will you be living after you get married?
We will be staying in Boston for now, living in the city at a spot near the Boston Commons and Chinatown. As we begin this exciting new life stage, we're starting anew and could use some furniture :)
Longer terms plans... California sounds pretty good.

Any kids planned?
Well, right now these are our kids: (they are quite weird...play the videos to see)

| | |
| --- | --- |
| "Cali" the Cat - loves to eat flowers | "Turtle" the Turtle - loves to eat little fish |


As far as human babies, not immediately, but all part of the long term plan.

Any other questions? Please let us know!
May 20, 2012
Getting Crafty
I recently went on a big family trip to China, which meant that I had to leave all wedding-related matters in Frank's hands while I was gone.
I felt guilty about leaving him for three weeks with all of that responsibility, but he really stepped it up and got a lot accomplished.
One of Frank's major projects was the invitations. He actually created his own custom ocean-themed design, and printed and assembled most of them himself. After many late nights and frequent trips to arts & crafts stores, he got the invitation-making process down to a science, and ended up with a beautiful finished product.
| | |
| --- | --- |
| Featuring our wedding colors: blue and orange | Finally able to help once I got back! |

It was fun to be able to do some arts and crafts, but we also wanted to give a shout-out to those of you who requested paperless invitations, as it certainly helps us get all of our invitations out in a timely manner. Thanks!
April 27, 2012
No stealing penguins at our wedding
The other day, I saw this video clip on CNN. It got me thinking that we ought to remind our wedding reception guests not to think about doing the exact same thing. We know it will be very tempting.
Yes, our wedding reception will be at the New England Aquarium. And yes, there will be penguins swimming and waddling around. We understand they are cute. But no matter how much you want one, please do not try to sneak one home with you.
March 31, 2012
Mmm...food
We will be having our reception dinner at the New England Aquarium on the Boston Harbor Terrace. Our dinner caterer recently invited us in for a food tasting in order to sample some of the options. These are pictures of the dishes we tried out:
Grilled Halibut
Served with Citrus-Tomato Relish, Fresh Asparagus, and Herb-Garlic New Potatoes

Prime Aged Grilled Sirloin
Served with Garlic Mashed Potatoes, Pesto Broiled Tomato, and Sauteed Mushrooms

Hybrid Striped Bass
Served with Thyme Hollandaise Sauce, Poached Carrots, and Basil Mashed Potatoes
Thanks to Jess Hsiao for taking these pictures. I can tell you that the dishes taste as delicious as they look. The food will definitely be something to look forward to at our event!
March 29, 2012
Welcome to Amyandfrank.com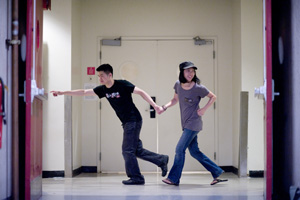 Wedding planning = lots of running around
Amy and I are in full force planning our wedding, and are definitely happy to get this wedding website up and running at amyandfrank.com. Browse around and take a look. The wedding party page was particularly fun to build (hover over all the names on the page to discover some cute videos).
Over the course of the next several months and beyond, we'll be using this blog as a spot to write about a lot of random things along the way.
I want to end by giving a huge thanks to our friends Nancy Lee and Jess Hsiao for taking on big roles as senior wedding coordinator & jr. wedding coordinator. They have really stepped it up and have been invaluably helpful. We don't know how we'd do it without them!